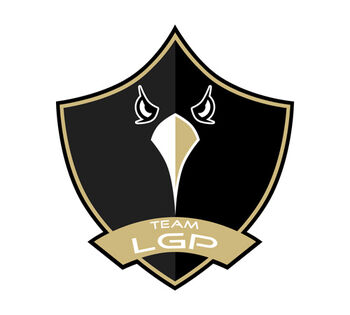 Team LGP is a EASHL team featured on NHL 09 for the Xbox 360 console. The team consists of members from the most notable Pittsburgh Penguins fan-based forum ever, www.LetsGoPens.com. Formed in the summer of 2008, the franchise quickly became one of the most profitable in the history of the EASHL, due to the fact that a Wikia entry was enshrined over the internet for all to see. Current value can only be estimated. Some speculate the amount to be VAST.
Their jersey colors will be black and gold, representing their team of Pittsburgh. It will also feature a slight, obnoxious yellow, representing the fact that the Admin of the site is paying the members of the team via bananas.
Training for "Team LGP" has begun. All training activities and exercises are being held in Ecuador.
Currently, 35 out of the 50 possible roster spots have been filled.
LGP Name
XBL Gamertag
Player Name
Preferred Position(s)
Jersey #'s
Jesse
jmarshhh
Antoine-Olivier Beaudouin
Forward
19
Sigwolf
Sigwolf
Forward
11
Pops16
LetsGoPens1616
Forward
16
Idoit40fans
Idoit40fans
I Kiss Dudes
Forward
2
Mr. Colby
Mr Colby17
Hooks McCracken
Forward
17
ulf
pletch5
Gunner Stahl
Forward
5
Diddy
ChefDiddy21
Forward
21
Bob McKenzie
Intel007
Forward
Cheap Seats
Lets Go Pens
Dan Gerous
Forward
85
eww7633
eww7633
Forward
90
Guido
Guido6687
Forward
MKendall91
MKendall91
Forward
91
DeJohn11
Sh87awn39
Forward
blurryhaze312
blurryhaze312
Forward
13
sizzlen7
sizzlen7
Forward
Rimouski87
NickZ2317
Forward
canaan
ocho cinco
Forward
farnham16
BSI School
Forward
kiz08
kiz08
Charlie Conway
Forward
99
LGP Name
XBL Gamertag
Player Name
Preferred Position(s)
Jersey #'s
demondg1
demondg1
Gordie Hoserman
Defense, Forward
1
crayz
sanchito94
Defense
94
Tybrus
PullUpRed6
Defense
7
movetheneedle
HardcoreFilth
Defense
84
roller81
Emraith
Defense
italian31987
italian31987
Defense
Kicksave
Kicksave10
Defense, Forward
22
Twisted Wrister
Snipe McNasty
Defense
44
AKLholic
AKLholic
Defense
HockeyBurgh
Tribe51
Defense
51
ejg24
Gondosh
Eric Gondosh
Defense, Forward
81
ineedwater1434
marzman1434
Alex Marzaloes
Defense, Forward
34
Goaltenders
Edit
| LGP Name | XBL Gamertag | Player Name | Preferred Position(s) | Jersey #'s |
| --- | --- | --- | --- | --- |
| Matthew Monster | Youngbl00d 25 | | Goal | 25 |
| Maagwa | AstupidNoob | | Goal | |